About Our Site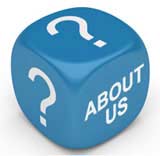 YourSmallBusiness was formed to offer a unique reference point on how to create, run and maintain your own business.
Starting and managing a new small business can be a daunting prospect. The essential information you need to make your new enterprise a success can be scattered over a wide range of resources. To save you time and ensure your business runs smoothly YourSmallBusiness was created.
The content on this website has been carefully crafted to reflect the needs of the small business owner. As the contents of each article has been written by a small business owner, you can be confident that the information on this website is authoritative, focused and appreciates the needs of all small business owners.
As no two small businesses are the same, the information and guidance on this website has been written to be as generic as possible. No matter what business you are planning to set up or are running at the moment, the information in each article is relevant to you.
As the ultimate one-stop-shop for small business information, YourSmallBusiness is unique. Helping you make key decisions, locate important information and better manage your new enterprise are at the heart of this website.
If you are an existing business owner you will find masses of information on this website that you can use to help manage your enterprise and improve its profitability. If you have just started your own business or are seriously thinking about moving into self-employment either on a full or part-time basis, YourSmallBusiness is a business consultant you can refer to now and in the future.
As the website will be constantly updated and refined, you can be confident that the support you obtain from the website will continue long into the future.

Related Articles in the 'Site Information' Category...