Essential Business Software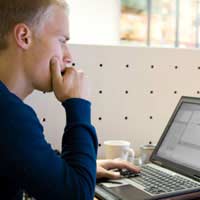 The Information technology hardware that you have installed in your business is only one half of the IT equation. The software applications that you buy for your business are the other half of the IT equation and are essential tools that must enable you and your members of staff to carry out the day-to-day tasks that are essential to sustain your business.
The key to choosing the right software for your business is to know precisely what you want the software application to do for your company. Look at your business plan and see how you can use software to deliver the goals you set out in that plan.
Buying new software for your business has to be seen in the context of your overall organisation. New software might mean that you have to upgrade your hardware as well. Have you considered these extra costs? New software may also require training that also has to be paid for. And don't forget that your business doesn't stand still. Will the software you are buying become out-of-date quickly?
Office Applications
Most of the basic office processes that your business will carry out each day can be handled by the leading office applications. The market leader at the moment is Microsoft's Office that contains an email, world processor and spreadsheet application. Microsoft's offering is aimed at both Windows and Macintosh users. Using an industry standard office suite has a number of advantages that include:
Compatibility with all other versions of the office suite is guaranteed.
Documents can be freely exchanged with clients' as you can be confident they will be able to read them.
A clear upgrade path is available so you always have the latest version for your business.
If you upgrade your computer hardware you can still use the software you have invested in.
The integration that is available between the separate components of Microsoft's Office suite is its major selling point. You can move data from an email, word processing document or spreadsheet into a presentation with just a few clicks of your mouse.
Open Source
The high cost of office applications can be an issue for some very small businesses. If you do want to make some economies with the office applications you need, then the Open Source movement can provide an alternative to commercial software.
OpenOffice is an office software suite that has many of the features that Microsoft Office contains, but costs nothing to download and use. Available for Windows and Macintosh computers, OpenOffice has grown over the last few years to become a viable and credible alternative to Microsoft's software.
Online Software
All of the office applications that you already use are installed on each of the computers you have in your business. This can be time consuming and expensive as you may have to buy site licences that enable you to use multiple copies of the software in your company.
Since broadband access to the Internet has developed over the last few years, all of the major office applications you have installed on your computer desktop have become available online. Anyone can use these online applications if they have an Internet browser and a connection to the Internet. Increasingly, businesses are moving to these online applications as they offer speed and versatility. Some of the main online office applications are:
Google Docs [word processing]
Zoho sheet [spreadsheet]
Gmail [email software]
Sliderocket [presentation]
Google Calendar [calendar and scheduling]
It is important that you test these online applications before moving any of your business over to using them in place of traditionally installed office software. Look closely at your business's needs and what you want to achieve with the software you choose. You may find that a mixture of online and offline applications gives your business the best return on its investment.
You might also like...