Getting a Better Deal from Suppliers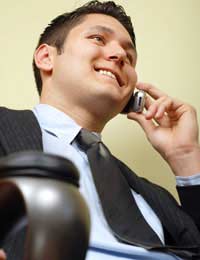 Operating your business will mean consuming resources. Ensuring you get the best deal from your suppliers will give you a positive impact on your business's profitability. However, you shouldn't let price be your only guide to choosing the ideal supplier for you enterprise. You have to weigh up a number of factors before making your final decision.
To gain the best possible deal from your suppliers you must first understand your needs. Look closely at the goods and services you need for your business and draw up a shopping list of features and of course what ideal price you'd like to pay. When you have this information you can then look for a business that supplies these goods or services. It's important that you know precisely what you need. Any ambiguity could lead you to a supplier who can't offer you the best goods or services at the right price. This costs precious time and money you can't afford.
Negotiate to Save Money
The suppliers that you will have to deal with are in a supply chain. You may well be the end customer, but they have also had to negotiate with their suppliers and so on down the chain. When you are negotiating with a supplier always:
Try and show them that you are a valued customer. Your suppliers are looking to build long-term relationships with their customers, which translates into repeat business. If you can show them that you will be a regular customer, you have more space to negotiate.
Get a number of quotes from a wide-range of suppliers. This will give you a clear idea of the price range you can expect for the goods or services you need. No one wants to pay more than they have to.
Be wary of package deals that some suppliers may offer you. This could mean that the primary goods or services you want are cheaper, but you may have to buy other additional services or goods to get that price. Do you really need these additional items?
Look closely at the payment terms on offer. Ask for a discount or longer credit terms. These can both help your business's cashflow.
Beware of your business's breakeven point. Every extra penny that you have to pay for goods or services is a cost that must be offset against your profits.
Be careful if you try and play one supplier off against another. But saying that you are talking to a rival supplier could unlock some additional discounts or benefits.
How to Choose a Supplier
The suppliers that you choose for your business are partners that you will rely on to run your enterprise efficiently. It's therefore important that you choose those suppliers carefully. Use this checklist to help you choose the ideal supplier for your business:
Financial Stability
When you are choosing a supplier always check their credit status. This is especially important if they are supplying specialised items that are difficult to source elsewhere. You don't want your business to suffer because your supplier is in financial trouble.
Reliability
Before you sign your supplier's contract, ask them to put you in touch with some of their existing customers. You can then check what their experience has been dealing with the supplier. If your supplier doesn't want to offer this information, you should consider walking away and locating another supplier.
Price and Value
The price that you pay for the goods or services your business needs is important, but try not to let this totally dominate your buying decision. Often the lowest price isn't from the best supplier. Try and balance the other factors when choosing a supplier with the price they charge.
After Sales Service
Many of the suppliers that seem to have very low prices often don't have good customer services. Find out what kind of support you can expect if you became one of their customers.
Energy Suppliers
Small businesses often forget that the energy they consume also has a supplier that can be negotiated with. Moving your energy supplier could not only save you money, but also help save the planet.
Talk to your current energy supplier about switching to a new tariff. You can also look for a new energy supplier if one is offering a better deal. Always look at the small print and make sure you aren't locking your businesses into a deal that isn't beneficial over the medium and long term. More help and advice can be obtained on the Buy Energy Online website: www.buyenergyonline.com.
You might also like...