Health & Safety and Your Flexible Workforce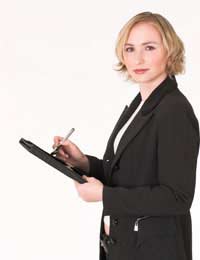 Health and safety at work is one of the most important aspects of running your business. The law requires that every business looks after every member of its workforce as it has a duty of care to ensure every employee can perform their duties in a safe environment. With more flexible working patterns now becoming the norm, it is vital that your business complies with the basic health and safety laws.
The Health and Safety at Work Act
The basic piece of health and safety legislation you must be aware of is the Health and Safety at Work Act itself. The provisions of this Act apply equally to members of your workforce that are in your workplace whether they are full-time or have a flexible work arrangement; and equally applies to anyone working for you from their home. Other major pieces of health and safety legislation you should be aware of include:
Management of Health and Safety at Work Regulations 1999 (MHSWR)
Display Screen Equipment Regulations 1992
Manual Handling Operations Regulations 1992
Provision and Use of Work Equipment Regulations 1998 (PUWER)
Control of Substances Hazardous to Health Regulations 2002 (as amended) (COSHH)
Risk Assessment
The law requires that your business performs a risk assessment to identify any hazards within your business that could put you or your employees in harms way. The law does not require you to eliminate all risks form your business, but you should take 'reasonably practical' steps to reduce any risks that you do identify.
Whether your business has a mixture of employees that work flexible hours, or have employees that work offsite in their homes for instance, you must still perform a risk assessment regularly. A risk assessment is divided into five steps:
1: Identify the hazards
2: Decide who might be harmed and how
3: Evaluate the risks and decide on precautions
4: Record your findings and implement them
5: Review your assessment and update if necessary
Risk Assessment for Home Based Workers
Identifying risks at your workplace is a relatively straightforward process. Some members of your workforce may want to work from home. You still have to perform a risk assessment of the office or work space they will be using, as even if an employee works from home, you still have a duty of care to them.
The Provision and Use of Work Equipment Regulations 1998 covers the use of any equipment that your workforce uses to carry out their normal work duties in their homes. This can include electrical equipment that must be properly checked and maintained. Any hazardous substances must also be identified as part of a home worker's risk assessment.
As part of setting up a home office for any of your workforce that will be moving to home based flexible working is the provision of first aid facilities. Just as you must have a first aid box at your main offices, a provision for first aid must also be made available to all of your home based workers.
Working with Computer Equipment
As it is likely that some of your remote flexible workers will be using computer equipment you have to assess any risk they might have when using VDU (Visual Display Units). The law governing this is: "Safety (Display Screen Equipment) Regulations 1992 as amended by the Health and Safety (Miscellaneous Amendments) Regulations 2002. "
Your duty of care is to ensure that your workforce uses any VDU based devices so that they don't damage their health by working with the screen too bright, or with their desk and chair not positioned for comfort and avoid contracting any Musculoskeletal Disorders (MSDs). You can download a guide to health and safety for home workers from the HSE website.
The key to a comprehensive health and safety policy with today's flexible workforce is to treat the people you employ as a whole no matter what kind of flexible working they are doing, including if they work offsite for a vast majority of their working week. Perform your risk assessment thoroughly to identify any immediate risks, and also any potential risks that could arise in the future. With health and safety, prevention is always the best course of action.
YOUR SMALL BUSINESS IS FOR SALE.
This website is for sale [more info].
You might also like...