How to Use Direct Marketing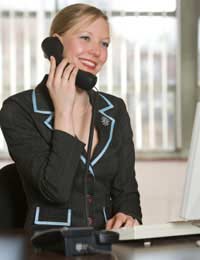 One of the best ways to develop your business is to look closely at how you target the marketing you send out to customers. The more focused these messages are, will increase the number of sales that your business makes.
Direct mail is one of the best ways in which you can better focus your business's marketing messages. It's a myth that direct mail has low rates of return, and that customers treat direct mail as little more than junk that instantly finds its way into the nearest waste bin. In actual fact on average a well-designed direct marketing campaign can give a £14 return on every £1 spent. What's more, over 60% of direct mail is actually opened by the recipient. You can download guide on small business direct marketing form the DMA website.
Direct Messages
Using direct mail in your business can offer you a number of advantages that include:
Spend marketing budgets wisely:
Very small businesses that want to expand their markets but that have limited resources can use direct mail to reach just the customers they are looking for who would be interested in their products or services.
Precise measurement:
With many forms of advertising such as in the press, it can be difficult to know if your campaign has been successful. Due to the nature of direct mail, you can measure exactly what return your business has received from the investment you've made.

Market testing:
If you're business has a new product or service, direct mail is a great way of testing these new products or services in the marketplace. The feedback you consequently gain can help you improve your products or services.
Customer Response
Mounting a direct marketing campaign does require that you develop a number of skills and also follow current legislation to ensure your messages are legal. Use the checklist below to develop your own direct marketing campaign:
Legal Considerations
As your direct marketing campaign will mean handling data linked to your customers you must comply with the Data Protection Act. You can read more about this on the Information Commissioner's website: www.ico.gov.uk. You can also download best practice guidelines from the DMA website.
Database Segmentation
Direct mail works best when it's messages are highly targeted. Don't send the same marketing material to all of your customers. Look at their profile and group them into sectors. You can then tailor specific messages to specific customers.
Direct Mail
This form of direct marketing can be highly effective. Partner with an agency that understands how to exploit this marketing channel. Make sure you draw up a budget and stick to it. It's easy for direct mail campaigns to run out of control.
Telemarketing
The telephone is often overlooked as a direct marketing tool. If you are selling to consumers carefully consider if telemarketing is appropriate for your products as customers often find telemarketing intrusive. However, if your business operates in the Business-to-Business sector, telemarketing can be highly effective.
Multi-Channel Approach
Don't forget that direct marketing is about more than direct mail sent to your customers' homes. Build your business's direct marketing campaigns with as many different types of direct marketing you think is appropriate to the product or service you are selling.
Direct marketing is a superb means of targeting your business's sales activities. Direct mail can be a highly effective channel for any business if the campaign is designed correctly, and the database of recipients contains customers that have been profiled in detail.
Often, businesses will approach direct marketing from a number of directions. This marketing mix can be very efficient and generate a number of potential sales leads. No matter which type of direct marketing your business uses, always remember that the more detailed information you have about your target audience, the more successful your direct marketing campaign will be.
You might also like...