How to Get Paid Faster, FAQ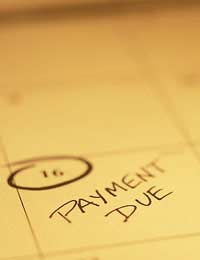 Late payment is still a clear and present danger for all small business's cashflow. According to BACS the value of late payments across the UK is now over £18 billion a year. Having good credit control systems in your enterprise is vital, but how can you develop a strategy to tackle late payment within your business?
In this FAQ you will see answers to the main questions that small business owners ask when attempting to tackle late payments within their companies.
Q: Are late payment something that all businesses suffer from, or is it just me?
A: No, it's not just your business. Some enterprises seem to have more late payment than others, but most businesses will have a level of late payments they have to deal with. The key is to ensure that late payments don't become a chronic problem within your business as this can have a devastating impact on over all cashflow.
Q: There does seem to be a late payment culture in the UK. Is this changing?
A: You are right that the perception is that many businesses pay their invoices late, with some anecdotal evidence suggesting that some companies have a policy of late payment as part of their business culture. Also, it is generally held that the larger the organisation the later they pay. Yes, some corporations are very slow when settling their invoices, but generally late payment are a problem that effects all sizes of businesses.
What practical steps can I take to reduce the level of late payments my business has to deal with?
You are certainly not powerless when it comes to late payments. Practical steps you can take to get paid faster include:
Always credit check your customers
It's a basic piece of advice that many business still ignore. Look closely at the past credit history of any new client before you do business with them.
Invoice promptly
Your outstanding invoices can't be settled if your customer doesn't have the paperwork. Always invoice as soon as you have complete the work, or made the sale of goods
Incorrect invoice details
One of the most often quoted reasons for late payment is that the details on an invoice were incorrect. Check and double-check your invoices before sending them out
Watch the credit
It is very easy to keep extending the credit terms of your customers. You should have checks in place that look at any late payments and stop any further credit until some or all of the outstanding invoices are cleared
Ask for your money
You would be surprised at the number of businesses that don't have an invoicing chasing procedure in place. It's your money so start with phone calls and escalate your chasing to letters and potential court action. Your business should have a clearly define late payment chasing system in place.
How can I help my customers to pay?
This is a very good question and one that is often overlooked. There are a plethora of mechanisms you can use to get your outstanding invoices paid. Clearly the best are the electronic platforms. If you don't already start to use BACS as its fast, safe and secure. And also ask your bank if they are part of the faster payment scheme that is now in place. If they are not, perhaps a change of bank is a good idea to improve the efficiency of payments being credited to your account.
Can I really charge interest on late payments without damaging my customer relations?
Legislation does exist that entitles your business to charge interest on any outstanding invoices that have passed their stated payment deadline. The actual interest rate you can charge is based on what is called the 'reference rate' that is set for six months by the Bank of England.
Once you have this rate you should add 8 per cent to arrive at the interest rate you can charge under the legislation. Note that you should charge the interest on the whole amount including any VAT that you attached to the invoice total. In addition you can also charge a compensation fee of £40 for late payments up to £999.99, £70 for late payments from £1,000 - £9,999.99 and £100 for late payments over £10,000.
The question of whether you can in reality charge interest will depend on you relationship with your customers. Generally, business believe that charging interest isn't really a practical option because of the potential damage this could cause to future relationships with their customers.
You might also like...
@ Les. It's better for customer relations if you state at the outset that you will charge interest for late payments
YourSmallBusiness
- 14-Sep-11 @ 9:57 AM
Whether or not i decide to charge interest for a late payment, does this need to be set out in the T&C of the contract beforehand? Thank you
Les
- 13-Sep-11 @ 2:18 PM