How Our Company Rode Out the Recession: A Case Study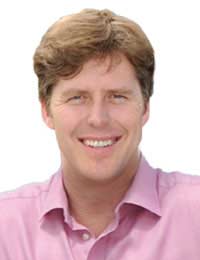 Brett Alegre-Wood is the founder and MD of Your Property Club, a property investment company that specialises in educating beginner property investors.
Your Property Club researches, analyses and interprets long-term property market trends and presents the information in free articles, blogs, videos, articles and reports. It was set up in 2004 and now has over 700 clients and over 20,000 subscribers who receive weekly e-mail newsletters directly from Brett. We asked him how a property company managed to survive the recession!
How did the recession initially affect business?
"Working in property, this recession has affected our industry in a massive way. Everything about the business has had to be considered. Given the severity of the mortgage situation and the free fall in house prices, demand dropped like a stone. This had a huge effect on the business. Add to this that it has been a long drawn out recession, so the team has had to work twice as hard. We've had to spend much more time educating clients as well as a massive amount of time working with suppliers. I guess you could say that everything became difficult rather than easy and took twice as long."
Did any difficult decisions have to be made in order to keep the company going?
"The most difficult decision was to stay on course and remain committed to the business model. So many of our competitors chose to move into other areas, overseas property, second hand property. I had faith that what we did was the right thing and that we did it very well. At the time it appeared so much easier to change tactics but in hindsight it was one of the best decisions I could have made."
The easiest thing would have been to decrease the number of staff through redundancies but I decided that we would actually be better off to increase the marketing spend and branch out into other marketing channels, this combined with bringing a number of other products online that complemented our existing products. This has proven to be one of the best and most rewarding decisions I have made. We have doubled in size, turnover and profits whilst 80% of our competitors went bust. I think the important thing here was to up the marketing and add products that complemented our existing products so we were selling to existing clients rather than having to generate fresh ones."
How did you know when these measures were beginning to work?
"We do 70% of our marketing online so we can initiate a marketing strategy and see the results normally within seven days. Hiring a whole new sales team takes about three to four months lead time, to build them to profitability. As an entrepreneur, I have always been highly systematised and my business reflects this so it means we can test and measure everything in the business. Having this level of control means that we don't spend huge money on wasted marketing pounds."
How are things looking now?
"Since January we have month on month grown our revenues. I always build and consolidate, build and consolidate and right now we are in a consolidation phase. We hired an extra 12 people March through June including opening a new office in Lincoln so the next three months is all about making the business work at the new level and then reaping the rewards of this. The property market is always one of the first into a recession but it's also the first out as well. So we have, I guess you would say 'survived' the recession. I guess you could say that as a business we came out of the recession in January."
Do you have any advice for other companies who may be struggling?
"If your business works well, don't change it just because everyone is running around losing their heads. Nonetheless, I think that if something isn't working then don't hold on and hope it will change, find something that does work and focus your energies on making it work. Also if you can see a company in your industry that is working, try doing what they do. Above all else watch your cash flow."
You might also like...