How Small Businesses Deal With Commercial Disputes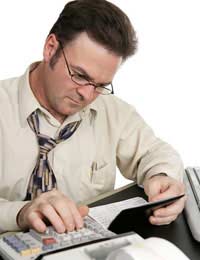 Running a successful business can be challenging at the best of times – and these are definitely not the best of times.
One of the many repercussions of the turbulent economic climate is an increase in the number of businesses and individuals choosing not to pursue legal claims – even where the merits are good and there is a strong possibility of success and recovery of sums due. The risk of losing and facing the responsibility of paying the opponent's legal costs is too great for many, particularly small businesses, where the effects could be crippling.
However, for the numerous companies fighting for survival, it is more important than ever to follow up legitimate legal claims. Chasing unpaid invoices, for example, is suddenly a far more serious and necessary task. While two years ago it may have been possible (if frustrating) to let sleeping debts lie, those debts could now be the difference between survival and collapse.
It's an impossible situation. Your business is owed money that it needs in order to endure one of the worst recessions in history. But if you choose to chase it and fail, you could lose everything.
Stephen Shotnes, Partner at Simons, Muirhead & Burton discusses the options when your small business is considering litigation but concerned about the cost.
Is it worth the risk?
"The good news is that this risk can be taken out of the equation, thanks to a relatively unknown, but straightforward insurance policy. Any claim for £20,000 or more that is less than two years old and where the opponent has the means to pay out, can be covered by After The Event (ATE) Insurance, which ensures that you are under no risk of paying your opponent's fees, even if you lose."
What is After The Event (ATE) Insurance?
"ATE Insurance removes the common barrier to pursuing a good legal claim – the risk that you may lose and end up with a bill for not only your own, but also your opponents legal fees. It caters for the worst case scenario - if you lose, the insurers pay your opposition's legal fees. The premium is self-insured, so you have no outlay.
"ATE Insurance can be considered for all individuals or businesses and used in a wide range of litigation and commercial disputes, such as contractual claims, enforcement of rights, media/IP and debt collection."
Conditional Fee Agreements
But what if the comfort of knowing that the opponent's fees are taken care of – regardless of the outcome - is not enough? Paying your own legal fees can also be a daunting prospect. There is a solution: Conditional Fee Agreements (CFA)
Stephen elaborates:
"A CFA - which can be used in conjunction with ATE Insurance - is an agreement you reach with your law firm and which shifts part of your own cost risk from you to the firm. In other words, you pay a proportion of your legal fees whilst the remaining costs and the insurance premium are collected from the opponent (in the case of a win) and if you lose, your liability to your lawyer and the insurer is limited to the agreed proportion of the lawyer's fees."
Without services such as ATE Insurance and CFAs, thousands of genuine legal claims would continue to remain unchallenged. After all, if Heather Brook hadn't come to Simon Muirhead & Burton (SM&B) - leading lawyers from Soho, who represented her with a CFA and ATE scheme - maybe the whole matter of MPs expenses would still be a secret! Fortunately, they are becoming more accessible. SM&B have established a dedicated ATE/CFA scheme by arrangement with Temple Insurance, which enables access to the benefits of ATE cover and a CFA agreement, without the necessity for a separate application to Insurers.
"SM&B is one of the firms to have pioneered ATE Insurance and has been successfully running the scheme for many years." Stephen says."In the last six months, the dedicated team at SM&B has noticed a marked increase in clients requiring this service - an increase that would no doubt be even greater if more people knew that ATE Insurance was an option. Hopefully now, a few more do."
ATE Case Study
Matab Chowdhury is a London-based restaurateur. When he decided to undertake some renovations to one of his restaurants, he was dismayed to discover that the builder he had appointed had failed to follow the structural engineer's instructions with regards to the necessary supports before the removal of a load-bearing party wall. He had to pay out for the damage caused to the parts of the building above his restaurant because he was responsible under his lease. To recover the compensation he had paid out, he had to prove his builder was negligent but the builder's insurers were not prepared to accept liability.
He contacted Simons, Muirhead & Burton (SM&B). SM&B acted on a Conditional Fee Agreement (CFA) and obtained After The Event (ATE) insurance for the restaurateur. The claim was for approximately £100,000. After a vigorously fought three day trial, Matab won and recovered the full amount. The builder's insurance company was ordered to pay all SM&B's costs - plus the success fee and the ATE premium.
"The situation I found myself in is not uncommon", said Matab. "I knew that I had a genuine claim against the builders, but without the comfort of a CFA with SM&B and the ATE Insurance, I do not know if I would have pursued the case – the risks are so high. Law firms that provide litigation funding are allowing justice to be done, where it otherwise could not be."
You might also like...