Maintaining a Work/Life Balance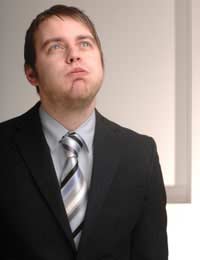 How many hours a week do you work? It's official that workers in the UK are at their desks for longer than their European counterparts. As an owner/manager it can be almost impossible to switch off after a day at the office, or even when you are away on holiday. But developing a good balance between your business and your personal life is not only good for your health it makes good business sense as well.
Work/life Balance
Many small enterprises are started as lifestyle businesses, but after a few years their owners can forget why they started their business as they become focused on the day-to-day operation of their companies. What often happens is that family and personal time becomes a thing of the past, often with adverse effects on the business itself.
If you can improve the balance that you have between work and your personal life you will:
Be able to improve the efficiency of your business.
Enjoy your business and the life that it gives you.
Better Management
For most small business owners there are simply not enough hours in the day to complete all the tasks they'd like. Maintaining a good work/life balance requires that you improve your time management skills. Use the techniques below to get more from your working time, and therefore more time for family and friends:
1: Be realistic about the time a task will take.
Don't try and cram into your day too many tasks that you have no chance of completing. This will reduce your efficiency and your morale.
2: Ensure you have the support of your family.
There will be days when you do have to work long hours to complete a task, but this is less traumatic if you know that your family are supporting you.
3: Get separate phones.
Try and divide your home and working lives as much as you can. Get separate mobile phones for home and work. When you've finished for the day, switch off your work phone.
4: Develop of the art of saying no.
You know what tasks you have to complete. Get into the habit of saying no when you need to focus on the task at hand.
5: Try not to procrastinate.
Make decisions as fast as you can and stick to the decision you've made. Get on with the work you need to do.
6: Hire people to help.
At some point you won't be able to effectively manage your business alone. Hire people you can trust and delegate them key tasks.
7: Use technology.
Remote working is now a reality for many people. In smaller businesses using technology to work on the move can mean you get more done and can therefore spend more downtime with your family and friends.
More Downtime
Many people that run small businesses can quickly become workaholic managers as their business takes up an increasing proportion of their time. It's important to build into your day, week, month and year some time for yourself. If you're on holiday try and resist the temptation to check your email for phone the office for updates. If you can have a proper break from your business, you'll return with increased energy that you can channel into developing your business even further.
Developing a good balance between your work and the rest of your life is crucially important. Don't loose sight of why you started your business in the first place. If your quality of life is suffering make the changes to how you approach the management of your business now and start to reap the benefits of a better work/life balance.
You might also like...