Marketing on the Internet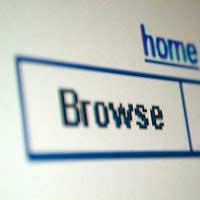 The Internet offers every small business an unprecedented opportunity to complete with other much larger businesses on a level playing field. Using the Internet as a marketing channel can give your businesses a huge boost if the campaigns that you run are designed professionally and targeted at the right consumers.
Website Optimisation
Your business's website is the core around which all of your other marketing revolves. It's important that you optimise your website so that search engines can easily locate it, and then index its contents. Many of your business's new customers will find your enterprise via the leading search engines.
It's a myth that simply loading your website's pages with keywords is all that you need to do in order to gain a high page ranking on search engines. You have to look at your website in its entirety. Ask yourself if your site is filled with interesting and engaging content. Is your site easy to navigate? Can your customers locate and buy your goods and services efficiently? You must be able to answer yes to these questions to ensure website is fully optimised for search engines.
Banner Advertising
In the early days of the Internet the only type of advertising you could buy was banner ads. These operated in much the same way as display advertising in the print world, but advertisers were only charged on the number of time an online ad was clicked.
Using banner advertising can be difficult to get right, as the click-through rates can be so small, that the set up and monitoring costs don't justify the outlay. However, if you have a highly specialised service or product, placing banner ads on strategic websites can bring a good rate of return. Test your ads on a small number of sites before you commit any substantial amounts of money to this marketing channel.
Email Marketing
Direct mail in the real world can be a highly effective means of reaching customers. However, direct mail is only as good as the customer database that it is using. This is also the case with email marketing. As sending an email has almost zero cost, it's tempting to send your business's marketing messages to every one of your customers. This is precisely what you shouldn't do. Segment your customer data and develop specialised and highly target marketing messages for each group. You'll find the return on your investment will be much higher.
Pay Per Click
This type of advertising is very attractive to small businesses in particular. You bid on keywords that you think potential customers might use to locate goods your business is selling. These keywords are used to anchor your PPC advert to the Google returns page. When a potential customer uses the keyword you have bought, they will see your advert. Google's Adword service is the world leader in this area, but others exist as well including: MSN [http://advertising.microsoft.com] and Yell Direct [http://www.yelldirect.com].
The money that you spend securing the keywords of your choice should be monitored carefully as this cost can quickly spiral out of control. It's important to look closely at how successful your ads are and concentrate your efforts and money on those that are giving the best click-through return. Tools to help you track your ads include: Click Tracks [www.clicktracks.com] and Keyword Max [www.keywordmax.com].
The type of online advertising that is right for your business will be determined by the profile of your customers. Most businesses develop a mixture of marketing channels to promote their goods and services. But remember to closely monitor each of the marketing channels you use. The Internet offers a host of marketing opportunities, but as with traditional marketing activity, you must focus your resources on those channels that provide a good return on your investment.
You might also like...