Measuring Marketing Campaign Performance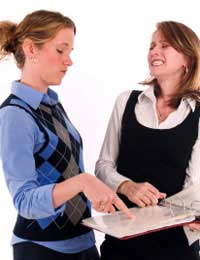 The marketing that your business carries out can be one of the most expensive components of your business. All businesses need to advertise and promote their goods and services, but it's important to build into your marketing plan metrics that will enable you to accurately measure how well your various marketing activities have performed. If you don't have this information you could be pursuing a marketing channel that isn't producing the sales it should. Also, if you find a marketing channel that is highly successful for your business, you can divert more resources into developing this channel further.
Return on Investment
Before you start to develop your marketing metrics it's a good idea to write a detailed marketing plan. Put down in writing a profile of the marketing activity you want your business to invest in. Ask yourself what types of marketing would work best for your business. What will these activities cost? And finally design a means of testing your campaigns success.
Bear these points in mind when you are designing the metrics that will show you if your marketing activities have been successful:
Know your return on investment
You'll know what your marketing campaign will cost you, but think carefully about the return you expect. Will your campaign deliver this? Are you targeting enough customers? Do they have the right profile and can afford your business's goods or services that will consequently give you the profit that's needed to justify the marketing spend?
Just profit?
Marketing campaigns can be about more than simply adding to your business's bank account. Marketing can, for instance, help your business develop its brand. Put in place metrics that can help you measure these intangible components of your business. Perhaps set up a telephone campaign after your main marketing push to find out if your brand now has a higher profile.

Starting Analysis
Remember that you will only know if your marketing campaign has been successful if you know how well your business was doing before the campaign went live. Being able to look at a picture of your business before and after your marketing campaign is an excellent way of instantly measuring marketing success.
Measuring Online Marketing
Today the Internet has become the focus of marketing in the digital age. Businesses are using various marketing techniques to promote their enterprises. Below are the leading online marketing channels and advice on how you can measure their success if you decide to use them for your business:
Email
The type of marketing campaign that is typically run via email is akin to direct mail campaigns in the real world. It's important that you segment your customer database so you know the profile of the people you are emailing. After the campaign you can interrogate this segment of your customer database again to see if sales increased.
Web Analytics
Your website is one of the most powerful marketing tools your business possess. Leveraging the content you have on your website to promote your business generally, or to focus on specific products or services can be done with web analytics. Web analytics can be complex so it's a good idea to partner with a specialist marketing service who can help you develop this element of your business.
Paid Search Ads
Many small businesses have begun to use paid search advertising made popular by Google. Bidding for the keywords you want in your advertisement is the crucial aspect of this type of marketing. But remember to check how much you are paying for these keywords against how many sales those advertisements are actually bringing to your business.
Pay Per Click
Placing banner advertising on partner websites can be a highly effective means of increasing your business's revenue. The profiling you do on your customers will also tell you which websites they visit and consequently which ones you should advertise on. However, as with paid search, it's imperative you monitor the click-through rates of banner advertising as this can be very low and may not justify the money you are spending.
The key to measuring the marketing your business is carrying out is to have a very clear idea of the goals for the marketing campaigns. Once you know this you can develop metrics that will show you if those goals are being met. Online advertising can be easy and quick to set up, but look closely at the returns your business is actually getting. You may find that switching to more traditional methods of advertising will give you a better return on your marketing investment.
You might also like...