Understanding the Flexible Working Legislation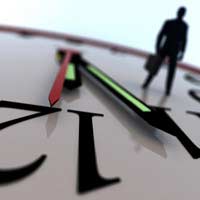 Running your small business means ensuring you comply with all the legislation that impacts on your particular type of enterprise. More flexible hours can now be demanded by some of your employees if they meet certain requirements.
The flexible working regulations have been put in place to reflect how working patterns and the lives of your workforce has changed over the last few years. Your business is now compelled to offer flexible working options to some employees, but in the not too distant future, all of your employees may have the right to request flexible working in their hours and even the location of where they perform their duties.
The key to installing flexible working in your business is to approach this not as yet another piece of legislation you have to contend with, but as your chance to build a more flexible workforce that will ultimately be more productive.
Main Points of the Law
There are many types of flexible working. For this discussion the new flexible working regulations that came into force recently will be our focus. The main points of this new employment legislation are:
Any employee can request flexible working arrangements, but if they are not in the specific groups set out below, you are not compelled to offer these arrangements by law.
If any employee has young children under 6 years old, and or disabled children under 18 years old, they have a specific right under the new flexible working legislation to ask for more flexible working arrangements.
The person must have worked for your business for at least 26 weeks prior to their application for flexible working.
Agency workers are not included in the new flexible working regulations and are not eligible by law to apply for flexible working. You can still grant this, but the law does not compel you to do so.
Any employee that is a carer of an adult can also specifically request more flexible working arrangement by law.
Only one application under the flexible working options set out in the flexible working regulations can be made in any 12 month period.
Your Responsibilities as an Employer
Under the new flexible working options you have a set of responsibilities you must adhere to. These ensure that each request for flexible working is considered carefully within the guidelines set of by the new legislation. Your responsibilities include:
That each application for flexible working is thoroughly considered.
Each application for flexible working is considered in a reasonable time frame.
Keeping your employee informed of the process their application is going through.Give details where an application is declined showing a real business reason that flexible working can't be granted.
That every stage of the application is recorded in writing for future reference.
You do not use the application for more flexible working as a means of dismissing your employee.
What Kind of Flexible Working can be Applied For?
Your business may already have a range of working practices in place such as part-time workers or shift workers. Under the new flexible working legislation eligible employees can ask for:
Changes to their working hours.
The actual time of the day their working day begins and finishes.
A move away from your office to work from home (on a full or part-time basis).
Can an Application be Declined?
After you have carefully considered an employees application for flexible working options and have decided that it is not in the best interest of your business to grant more flexible working, you can decline the application.
Remember that you can only decline a request for flexible working if you have a sound business reason. You must inform your employee of your decision in writing giving details of these business reasons. Your letter must also set out your business's appeals process if your employee decides to use this. Examples of sound business reasons you can legally use to decline a request for flexible working include:
Additional cost your business can't afford.
An inability to modify the working practices of your other employees to meet the flexible working options that are being requested.
A detrimental impact on your business's ability to trade profitably.
More detailed information on the flexible working legislation itself and how it can be interpreted by employers and employees can be found on the BERR and ACAS websites.
You might also like...