Usability and Accessibility on Your Website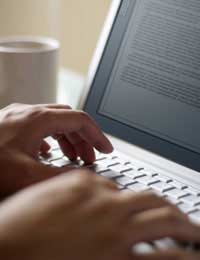 It's a simple fact that the easier your business's website is to use, the more people will visit it. Accessibility is also now an important consideration since the Disability Discrimination Act (DDA) became law. It is now an offence to discriminate against anyone with any disability. This includes denying access to your website by anyone that has a disability such as a sight impairment, or who is colour blind for instance. All these factors need to be considered when you are building a website for your business.
Access for All
Commercial websites that survived the dotcom crash of 2000 have learned a set of design lessons that they all apply to their websites. It's no accident that many of the leading e-commerce websites look similar and have almost identical components. Bear these points in mind when you are redesigning your business's website, or thinking of moving your business online:
Intuitive Navigation
There are certain conventions that have been adopted by commercial websites that include: left navigation bars, tabbed interfaces and easy access to shopping cart. All these components should be intuitive to use. If your customer has to think about how to use your site, go back to the drawing board and refine your site's design.
Easy Payment
One of the main problems with early e-commerce websites was the archaic checkout platforms they used. Today it is commercial suicide to put any barrier in the way of your customers placing items in their trolleys and moving through checkout. Refine the system on your website so it works perfectly every time.
Secure Shopping
Your customers should feel they are safe and secure when they are using your website. Shout about the security systems you have on your site to show them they can shop with confidence.
Colour SchemesTry and resist the temptation to use garish colours on your website. Yes you can use colour to reflect your business's brand, but your customers simply want to find the goods they want to buy and checkout. Too bright a colour scheme will have them clicking away.
Search Options
Being able to locate the items they want to buy is the number one priority for your customers. Make sure every page of your website has a search engine box and also make sure your search is fast and accurate. If your customers are frustrated with your website's search, they will simply go elsewhere.
Access for All
There are nearly 7 million registered disabled people in the UK. 9% of the population has some form of colour blindness. 4% of the population have a sight problem and 21% of the population is over 60 years old.
After you have sorted out the usability of your website, the next important component is its accessibility. Accessibility is about putting your potential customers first, and creating a website they can all access.
Use the accessibility checklist below to ensure your site becomes a firm favourite amongst online shoppers:
Test your website with all the graphics turned off. Can you still navigate and put items in the trolley and then move to the checkout? If not, neither can someone who prefers to access the web with a low graphics browser.
Sight impairment is one of the most common disabilities that you must address. Test your website if you increase the size of text. Is it still readable? Does your website still function? Does your website still work when viewed with a screen magnifier?
Always include alt tags for every image on your website. Many people use software that reads websites to them. The software will look for the alt tags. Again, if your site it too difficult to use, the customer will click away.
Try and ensure that all the content on your website can be viewed in all browsers with their default settings. Try not to use any content that requires the user to download and install any special media players, as this can be frustrating.
Use clear and concise English at all times. Jargon can confuse, which in turn is a turn off for potential customers. Take a course in how to write plain English or visit the Plain English Campaign's [www.plainenglish.co.uk] website for some tips.
Pictures and graphics can make your website look great, but are they slowing down your pages? Try and optimise any images you use so your web pages so they load quickly. No customer is going to wait for an image to load. Also, don't use images as essential components of your website's navigation. Remember, customers could turn these graphics off.
You might also like...