How to Reduce Your Costs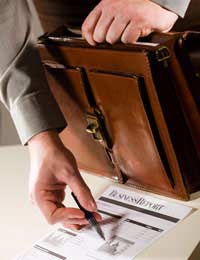 Running your business means you have two types of costs: The first are fixed costs such as your employee's salaries and the rent you pay for your premise. The second type of cost is variable costs. These are the raw materials that your business consumes. If you can reduce either of these costs in your business you will see your profits rise.
Reducing Overheads
One of the easiest ways of reducing the costs in your business is to look closely at which overheads you can cut. Some of the areas you could consider include:
Employees
Reducing the number of employees that you have, or restricting their overtime can dramatically cut your overheads.
Advertising
Promotion and advertising are one of the first overheads to be cut when a business falls on hard times. Be careful, however how far you cut your advertising budget as you still need to actively promote your business.
New equipment
If you are about to make a large purchase, think about delaying this until you have more cash flowing into your business. You could also consider spreading the cost over a longer period of time, but watch out for interest payments that could be higher.
New premises
The cost of commercial premises can be very high. If you are coming to the end of your lease, look closely at moving to somewhere cheaper.
Suppliers
The variable costs in your business tend to be the goods that your business consumes. Look at your suppliers and see if you can't get a better deal.
Protecting the Environment
Every business knows that it should try and improve its environmental credentials. What is often forgotten is that reducing your business's impact on the environment could actually reduce your costs as well. Simple measures such as minimising the amount of waste that your business produces, investing in energy efficient equipment, or simply turning off equipment when it isn't needed can all reduce your costs.
If you are in the market for new plant and machinery, or are thinking of replacing a company vehicle, you can reduce your tax bill by applying for an Enhanced Capital Allowance (ECA). More details are on the ECA website: www.eca.gov.uk.
Outsourcing for Small Businesses
Many of the day-to-day business processes you have to undertake could be outsourced to save you time and money. Look at areas of your business such as accounting (especially payroll); logistics and IT support can all be cost effective if handed to an outside agency. Take your time to evaluate any partner you are thinking of handing a key business process to. You can get more help and advice from the National Outsourcing Association by calling: 020 7292 8686 or by visiting their website: www.noa.co.uk.
You must be supremely confident they can deliver the services you need at the right price. Always get a service level agreement as this will put in writing the services you expect from the outsource company. Before you sign a contract with an outsource agent consider these points:
Existing customers
You must be sure that the business you are about to partner with can deliver the services you expect. Talk to their existing customers. This will give you a sense of whether they are the right outsource agents for your business.
Financial stability
As with all services you buy for your business, ensure you do a thorough credit check. This will highlight any problems the outsource agents may have.
Test the systems
It's a good idea to test the outsource systems that you are about to buy. You can either see these systems operating in another business, or use some of your business's none essential systems to test how the outsource agent performs.
Many small businesses have to cut costs at some point in their life. It's important to carefully choose which areas you choose to make the most dramatic cuts. Reducing the number of employees can seem an obvious area, but consider the impact on morale on the rest of your workforce. Outsourcing can help, but take your time to choose your partners. Research incentives that may be available to your business to move to a more environmentally friendly operation, and don't forget your suppliers. Negotiating hard for a better deal can save thousands over the long term.
You might also like...