Buying an Existing Business: Do's and Don'ts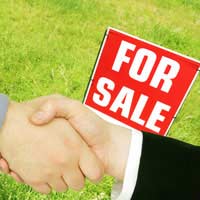 One of the fastest ways of starting your own business is to buy and existing enterprise. Thousands of businesses go up for sale every year through commercial real estate agents. But what do you need to know to make sure you buy the right business for you?
The number of businesses that are available to buy can be bewildering. Internet based directories like Businesses for Sale [http://uk.businessesforsale.com] are a great place to start, but you must take a step back and think about the pros and cons of buying an existing business over starting your own from scratch. The main do's and don'ts are set out below.
Do's
Look closely at the resources you have available.
Look for hidden costs especially in retail businesses such as additional rent you may have to pay. Ensure you have your finances in place before you begin to search for a business to buy.
Take plenty of advice.
Buying a business is expensive. Looking closely at the accounts of a business is your first port of call, but also think about the lease agreement that is in place as these can be notoriously restrictive. The costs of hiring accountants and solicitors will be well worth their fees in the long term.
Do your market research.
Evaluating the market your business will be selling into is not to be taken lightly. This is doubly important if your business is a retail outlet in the high street. Ask yourself why the owner is selling? Has trade reduced because of another development in the area? Remember that your business needs customers. Ensure the business you are buying has a plentiful supply of these.
Franchise for success?
Many people that want to buy a business look at franchising as an easy option. Yes a franchise can help with branding and supply chain issues, but you still need a viable business in a sustainable market. Just because the business is a franchise doesn't mean you can be any less diligent with your research before you buy.
Location, location.
For retail businesses with premises, the location of the store you are buying is crucial. Also remember that a franchise business you are buying could also be retail based making the location of your storefront one of the most important considerations.
Don'ts
Simply pay the asking price.
When you're buying a business, negotiation on the final sale price is expected. After you have completed your market research you will be in a very strong position to negotiate the price with the seller. It's very easy to jump at a business that seems to be a bargain. Take your time and pay the right price for your business.
Sign a lease without taking advice.
One of the most common errors that is made when buying a business is not to understand the lease that is attached to the premises. Commercial lease agreements are notoriously complex documents. Always get professional advice before you sign on the dotted line.
Believe the real estate agent.
When you're buying a business it's always a good idea to carry a healthy level of scepticism about the business details you are given. Never take these at face value. Always check and double-check the facts about every aspect of the enterprise you're interested in. Only then can you make an informed decision.
Start a business without a plan.
Even though you may be buying an existing business, you still need a detailed business plan to give you a roadmap for how you intend to operate your new enterprise over the next few years.
Buy without checking existing contracts.
Don't forget, when you buy a business outright you also take on the contracts that were negotiated by the previous owner. Look at these very carefully to ensure you are happy with the details of each contract. Also remember that contracts also include those with the existing staff.
Buy a business in an unfamiliar industry.
Starting a small business and developing it into a profitable enterprise will be much easier if you already have existing knowledge and experience of the market sector the business operates in. Your interest and passion will help you avoid many of the mistakes that first time business owners make who enter a market they know nothing about.
Buying a business whether this is a high street store, office-based enterprise, online e-commerce website, or franchise, you should always take your time to look at every aspect of the business you are thinking of purchasing. This is called due diligence and will reveal any hidden problems with the business you are interested in. Take your time before making a formal offer, and always get professional advice at every stage of the buying process.
You might also like...