How to Perform a SWOT Analysis For Your Business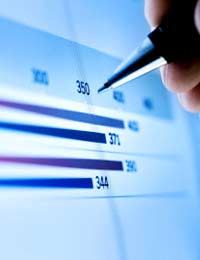 Managing your business means being able to spot when things are going wrong and also assessing how any changes you want to make such as expanding into a new market could impact on your existing enterprise. One of the best ways of managing these aspects of your business is to get into the habit of performing a SWOT (Strengths, Weaknesses, Opportunities and Threats) analysis, as this technique can help you become a better manager and therefore a more successful business owner.
SWOT analysis can be a key component of your business planning. You have a roadmap that is the business plan you developed for your enterprise, but you still need to check on your business's progress over time. This is where SWOT can come in very handy. Or perhaps you have come to a decision that you are having problems making. Again, performing a SWOT analysis can give you the information to make the right choices.
A SWOT analysis is broken down into several sections. It's important, however to understand why you are performing the analysis in the first place. Without this focus the SWOT results will be meaningless as they are not in context.
It's important to repeat your SWOT analysis regularly to track how successful you have been with implementing the results of the SWOT exercise. SWOT analysis are not just academic. They require you to take practical actions based on their results.
In this example we'll look at how a SWOT analysis could be performed to launch a product or service into a new market sector.
Strengths
Look at the research you have done on your new product. What makes it special in the marketplace? Why will people want to buy this from you? These key strengths can be used as jumping off points for other elements of your SWOT analysis including how you will market your new product.
Weaknesses
No new product is perfect. You must try and put aside your own bias towards your new product and look at it with cold commercial eyes. Try and identify what its weaknesses are. These of course can be corrected, but more often than not, you will have to factor in these weaknesses when you market and sell your product. But the key in your SWOT analysis is to be honest and identify these weaknesses in as much detail as possible. If you run into difficulties later on when you come to sell the product, you can then do a new SWOT analysis on how to solve these issues.
Opportunities
The new product you have developed may well have come out of a gap in the market you have identified. This market opportunity is the driving force behind your business's innovation. This component of your SWOT analysis will help you create a detailed marketing plan. Who are your core customers? Will you sell to end consumers or other businesses?
Threats
This last component of your SWOT analysis enables you to look closely at any threats that could adversely effect your new product launch. This is the area of SWOT where you need to consider every eventuality that could befall your project. Cost analysis should form part of this element of your SWOT exercise as a small increase in production costs for instance could vastly reduce your profit margin. Try and think through all the threats to your project and then develop contingency plans to combat these.
SWOT Checklist
Any SWOT analysis that you perform must be undertaken and supported with the right attitude and supporting information. It is very easy to perform a SWOT exercise with many pre-judged assumptions that will influence your responses to the questions that SWOT poses. Use the checklist below to ensure you are always performing an objective analysis that will give you unbiased results you can base your business decisions on:
1 SWOT in Context
It's very easy to complete a SWOT analysis for every aspect of your business, but ask yourself why you are doing an analysis. There should be a clear reason behind the SWOT exercise that will allow you to take a clear action within your business. SWOT should always equal action!
2 Don't SWOT Alone
The depth of result that a SWOT analysis will deliver can be related to how much detail is put into its completion. This is where two or more minds are better than one. Call a meeting or brainstorming session to complete your SWOT analysis as you'll find it gives you better results.
3 Honesty Counts
As you complete your SWOT analysis try and be as honest about the information you lock into your SWOT chart as you can be. Basing a SWOT analysis on hearsay, or plain inaccurate data is recipe for disaster. Don't forget, you'll be basing business decisions on your SWOT results so, be honest with yourself at all times.
You might also like...