Develop a USP for Your Small Business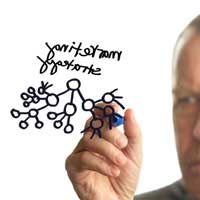 Ask yourself this question: What is unique about the products or services your business sells? It may seem like an easy question to answer, but many businesses fail to look closely at what is called their USP or Unique Selling Point (sometimes called Proposition).
In a market that can have many other companies that have very similar products to yours, your USP can help you standout and gain more market share within your sector. You can download a handy introduction to USP from the Chartered Institute of Marketing website: www.cim.co.uk/mediastore/10minguides/10minguide_USP.pdf.
Customers and USP
Consumers may not be aware of the USPs of the businesses they buy from, but the USP is what attracted them to the goods and services they are interested in buying. If you are unsure about your business' USP, ask yourself these questions:
1. What can my goods or services offer a customer that other businesses can't?
2. How would a customer identify my goods when compared to other similar products?
3. Does my product or service have a unique feature?

These are the key components of a strong USP that can lead to the long-term business development. All leading businesses have a USP that they have built their enterprise upon, and use for business promotion. It's very important to identify and/or develop a USP for your business early in its planning so you can build the other elements of your business on this foundation. For established businesses developing new products or services, ensure you include in your business plan resources to look closely at the USP of your new products or services.

How to Develop a USP

Developing a strong USP for your business requires you to look closely at not only the products or services you are selling, but also how you communicate the unique features that they have to your customers. Use the checklist below to develop your own USP.

Know Your Customers

The more intimate your knowledge of what drives your customers to buy from you the easier it will be to develop USPs for future products. Also, customers change so your existing USP may also need to evolve over time.

Benefits vs Features

Features and benefits can seem like the same thing, when in fact they are very different when it comes to your USP and business development. Customers are looking to buy products or services that can give them a benefit or solve a problem they have. Try and emphasize how your products or services USP can deliver real world solutions to these problems.

Understand the Competition

In a market awash with seemingly similar products keeping an eye on what your competition is doing is a great way of ensuring your USP is one step ahead and can lead to much better business promotion. Try not to simply copy ideas from your competitors, but look at how you can use these ideas to enhance your business' USP.

Branding and USP

The USPs of many businesses is inexorably linked to their branding. Brands are so powerful in today's commercial marketplace that you should try and integrate your branding into your USP and visa versa as much as you can. Your customers can then more easily identify your business from its strong brand image that also encapsulates its USP.

Communicating Your USP

Having a strong USP is all well and good, but it shouldn't be a closely guarded secret. Look at how your marketing can communicate your USP to customers. If they don't know about your USP, they won't be persuaded to buy.

Your business' USP is one of its most important components. As you plan your business your USP may become apparent, or you are setting your enterprise up because you have identified a USP that isn't yet offered in your market sector. What you must remember is that once you have stated and defined your USP you must ensure your business can deliver your USP every day your enterprise is open for business.

You might also like...