How to Avoid a Business Crisis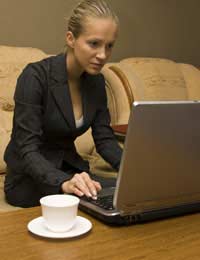 The fire at the Buncefield depot in Hemel Hempstead bought into sharp focus how an unexpected event like this could have a devastating effect on a business if they are not properly prepared.
Risk management is often something that small business owners overlook in the day-to-day running of their enterprises. Research indicates that nearly half of all small businesses have no risk management strategy in place. This is staggering when you consider that over 40% of all businesses that don't have any risk management and go on to suffer an incident never trade again. Crossing your fingers and hoping for the best is not an option in today's business environment.
Crisis management
The type of business you run will of course influence what type of crisis you should try and protect yourself against. There are, however, some general areas of business risk that you should be aware of:
Buildings and contentsAs Buncefield showed, basic insurance against fire and other natural disasters is absolutely essential for all businesses, but particularly for smaller enterprises. Think about the assets that your business contains. Can these be stored off site?
Staff policyIt's easy to forget that the connection your business has to the Internet can also open your enterprise to risk. It's important to have a clear and comprehensive policy regarding how your staff use the Internet to minimise any risks that they could inadvertently open your business to. From email to the downloading of software, think carefully about your IT policy.
People powerWith the race to protect the assets that a business contains, it's easy to forget the knowledge that key members of your management team and staff also possess. Could your business continue if one of these people died, left the company, or was incapacitated through illness?
Online protectionHand-in-hand with your Internet policy should be how you handle the risks associated with your website if your business has a presence on the Internet. E-commerce based businesses must protect themselves against fraud that can come from a range of attacks from credit card fraud, to website hijacking. Take specialised advice as soon as you can about the risks your website could be opening your business to.
Cash crisis
Every business manager knows that without a good flow of cash, no business can survive past the short term. It's is very easy to overlook an account that continues to draw credit from your business only to discover too late that the credit has over stretched your business with dire consequences. Look closely at cashflow as a risk and put in place checks that ensure any problems are highlighted early.
IT management
All businesses today use some form of computer systems, but few businesses ensure that the precious data that these computers contain is adequately backed up and protected. Research has suggested that 6% of all computers will suffer some form of technical problem in any given year. With over 44% of companies that do suffer a data loss never reopening their doors, protecting the intellectual property in your business is crucially important.
Outsource help
Many small businesses outsource some of their key business processes, but few small business owners keep a close enough eye on how these business partners are performing. If you do outsource any components of your business it is imperative that you are confident that your partners have good risk management. The last thing you want to happen is that your business is adversely affected by an outsource agent that was supposed to be helping your business!
Customer feedback
With cheap and easy access to the Internet customers have become very vocal when it comes to expressing an opinion of the business, products and services they have come into contact with. Not at first glance the most important risk that your business is open to, but one that can't be ignored. Negative publicity can damage a business's brand and therefore its profitability. Try and be aware of how your business is being perceived online and robustly refute any misleading or inaccurate comments.
No matter how well a new business is run it can still fall foul of the unexpected. Crisis management is the key to ensuring that the next disaster doesn't put you out of business.
You might also like...