How to Grow and Expand Your Business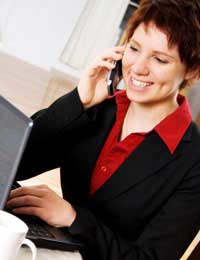 No matter how small your business, there will come a time when you need to think about expanding. Expansion doesn't have to mean massive changes in how your business is run, but can mean some simple modifications that expand a component of your enterprise to make it more efficient and thus more profitable.
What is clear is that whatever expansion ambitions you have, planning is of the utmost importance. Without a business plan you will waste precious time and money exploring your expansion plans that could come to nothing. Take your time to evaluate your expansion plans and test various scenarios until you are confident that you can complete your expansion and that it will give you the return on your investment that you expect.
Money for Expansion
Small business consultants will often argue that you should look to your own resources first before going outside of your business for financial help. This is certainly good advice, but there are many sources of finance that your business can explore. One area that is often overlooked is business grants. Only around 7% of small businesses take advantage of the grants that are available. It's estimated that UK businesses miss out on over £125 million of grant aid each year.
One of the most well supported areas for grant aid is for development in technology. The former DTI - now the Department for Business Enterprise and Regulator Reform and the Department for Innovation, Universities and Skills (DIUS) handle these grants.
If your staff need additional training, the Learning Skills Council is a good source of grant aid information. Grants and Support Directory online at: [http://tinyurl.com/fjpeg] is operated by Business Link and enables you to search for over two thousand grants currently available. Lastly two of the longest standing sources of grant aid information is from j4b Information Publishing and Technology and GRANTnet both of which can offer you comprehensive information about grant aid.
Better Customer Care
In small business in particular the 80/20 rule applies that states that 80% of your business comes from 20% of your customers. A recent survey further compounded these findings by stating that reducing customer defections could boots profit by as much as 85%. Clearly if you can expand your loyal customer base you can enjoy an improved bottom line.
Think about how you could expand your existing customer service operation. Ask your staff in these departments how you can help them do their jobs more efficiently. Ask your customers what they don't like about your existing customer services operation. This is invaluable information you can use to improve your business.
Moving into New Markets
Many small businesses are founded on a single good idea or invention. If you are seeing your business's profits plateau, now is the time to think about expansion into new products, or a move into new markets - perhaps overseas. Support organisation like the Department for Business Enterprise & Regulatory Reform and UK Trade & Investment are a great source of help and advice.
Going Online
Today every business must have a website. If you don't have a presence on the Internet now, this is one element of your business expansion you should make a priority. If you do already have a website, there is still work to be done. Nine out of ten people would switch to a competitor if a business's website failed to load, according to research released by 1&1 Internet. Worryingly for UK companies, upon finding an error message on a business's website, some 63% of consumers would automatically source another website. Check your website now and fix any problems that you uncover.
Websites also don't stand still. Take a look at your competitors. How does your site compare to theirs? Expanding your site's content, moving into social networking, or offering more products and services via an e-commerce portal can all be achieved relatively inexpensively.
Even the smallest of businesses can expand its operation. This doesn't have to mean a costly move into a new market, it can simply mean improving an internal process that in turn increases your business's profitability.
You might also like...