How to Monitor Your Flexible Workers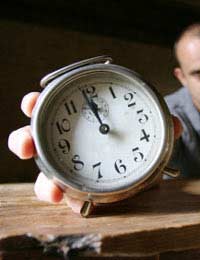 Adopting any form of flexible working in your business will mean you also have to develop a system to monitor the employees that have modified their hours or place of work. It is important to monitor your flexible workers to ensure they are performing the duties you are paying them for and in accordance with their employment contracts. If you monitor anyone working outside of normal office hours or on your premises you can instantly see if the flexible working is actually benefiting your business overall.
Monitoring Strategies
The type of flexible working that is operating in your enterprise will govern what kind of monitoring system you adopt. Some of the techniques you could use to monitor your any members of your workforce that adopt flexible working include:
CCTV
Time sheets
Time clocks
Audio recordings
Tracking equipment in vehicles
Monitoring equipment in computers
Email and Internet access surveillance
It is vital that your workforce that have adopted flexible working is aware of the monitoring that you will place on them. Their employment contract can also be modified to accommodate monitoring.
To monitor your staff that are working flexible hours or are working offsite is important to ensure your business is still getting value for money from that employee. You must, though, we aware of the penalties that improper use could result in. Some examples include:
If your businesses make improper use of any data that has been gathered by any monitoring equipment, your business could be sued for damages by the employee if they suffer distress as a result.
An employee that you let go could claim unfair dismissal if it came to light that you used information that you gained from monitoring their activity, and that was not breaking any actual or implied terms of a contract of employment.
Your business could be prosecuted if you monitor an employee but do not fully comply with the data protection regulations. The Information Commissioner may well bring a case against your enterprise if your employee makes a complaint to them.
Data Protection Act
When you monitor your employees that have moved to more flexible working, your business will generate personal data about those people. As such, the storage and manipulation of that information will fall under the jurisdiction of the Data Protection Act 1998.
If for instance you monitor any employee that has flexible working as part of their duties by CCTV, or record their telephone conversations, this information comes under the Data Protection Act. There is a code of practice that you can download from the Information Commissioner's Office website that gives details of your responsibilities to any data that you collect as part of your employee monitoring process.
The code of practice lays out guidance about the impact assessment you must carry out that will reveal how much of an effect monitoring will have on your workforce. The main points to bear in mind are:
You should inform your employees if you are going to monitor their activities
The type of surveillance must also be outlined
In most cases covert surveillance is very difficult to justify in a normal business setting
All the directives of the Data Protection Act as they relate to the access of the data that your monitoring produces should be closely observed.
Flexible workers especially those that work from their homes or remotely from multiple sites can be difficult to monitor. If you must monitor your staff, then this must be done in a completely transparent way. Keep your workforce fully informed about the process, and always double-check that you are complying with all the legislation and regulation that applies to the monitoring process, and what you do with the data that is gathered.
You might also like...