Interview With Emma Jones, Running a Home Based Business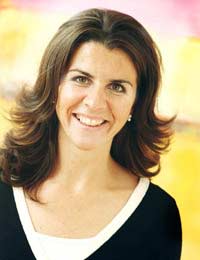 Emma Jones is Founder of Enterprise Nation the premier home business website and author of 'Spare Room Start Up – how to start a business from home'. After successfully launching two businesses, Emma moved out of the corporate world and decided to start her own business. At the time she was only 27 years old. Emma is now in constant demand advising government departments and other small business alike about how they can make the most of home-based working.
Q: What do you think are the key personality traits that someone needs to successfully start their own home-based business?
 A: "I think anyone can successfully start a business from home! I used to say all you needed was a good idea and a bit of spare space but increasingly you don't even need the idea as you can buy into some great franchises. Seriously though, anyone can take something they love to do – or spot a gap in the market – and turn this into a way of making a living, from the comfort of home. No particular personality traits required – just a commitment to get started and to get the job done! "
Q: Can you identify any trends in home-based businesses at the moment? Are certain markets more successful than others, or when it comes to home-based businesses is it anything goes?
A: "There are home business trends emerging. One of them is the increase in people who are keeping hold of the day job and returning home to build their business at nights and weekends. As sales grow, we expect these to become fully-fledged businesses in the next 12 months. In terms of the most popular professions being run from home, we've just run a prediction survey at 'enterprisenation' and results showed 'professional services' followed by 'online trading' as the two hottest home business activities in 2009." 
Q: What in your experience is the main hurdle that anyone starting a home-based business must overcome?
 A: "Taking the first step to start! And yet this step only need be tiny. It could be registering a domain name, starting a blog, carrying out market research or clearing out the spare room to create a home office. Taking one step towards turning your idea into a business will set you up well for the next step .. and the next. Before you know it, you'll be your own boss and enjoying all the benefits of working from home like the 30 second commute and getting more done in your day."
Q: Can you outline the top three pitfalls to watch out for when starting a business based at home?
A: "Rather than pitfalls, I'd call these the top three items to put on your 'to do' list when starting from home. They are:
Find dedicated space – look for space in the house that you can call your own. That way, when you're in that space, you'll be in work mode and the family (or housemates) will know not to disturb you.
 
Make your first sale – you're not in business until you've made a sale. And the first one will feel so good! To make the first, send out targeted marketing, follow up and be sure to stand up and smile when you make the sales call. Once the deal is done, shout about it. This marketing will lead to more sales and you are on your way.
 
Invest in technology – this doesn't have to be money. Spend time looking for the software and technology that will make your home business buzz. There is so much available for free and in my book 'Spare Room Start Up' I offer a checklist of how you can kit out your home office with technology applications, at zero cost."
Q: What's your core advice to people that work from home when it comes to separating their work from their home life? How can home-based workers maintain a good work/life balance?
A: "It's critical to have dedicated space in the house. That way, you can walk away from the office at the end of the working day. The other thing I do recommend is to get the family involved. Need to do a mail drop? Take the kids. Have to do the accounts? Turn to your partner for advice! This way you can blend work and home life, and be a great role model for the kids too."
Q: What do you think should essential items of a home workers toolkit?
A: "Business cards, mobile phone, computer and professional online presence."
You might also like...
Hi, really informative, straightforward common sense approach, you'll done really well with this website.I have bookmarked it straight away and will be visiting again. best wishes
Abi
- 24-Jun-11 @ 9:15 AM