Organising Your Space and Your Time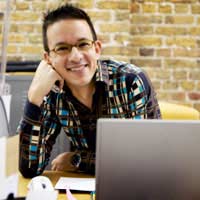 When you run your own business developing good organisational skills is essential. With a number of tasks pulling you in different directions it's easy to become confused and bogged down and end up with an unproductive day. No one likes to work in a chaotic environment, but this is exactly what many small business people do simply because they don't have the skills or better manage their working space and their working time.
Declutter your Space
Take a look at your desk and general office environment. If you can't remember the last time you saw your desktop as it is continuously covered in paperwork, now is the time to take control of your space and make it a more productive location to work in. Use the tips below to help you declutter your office:
Always return stationery to its proper location.
When you've used a stapler or needed anything in your office put these items back in your stationery drawer. Don't leave them on your desk to add to the clutter. If you put things in their proper place, you can always find them. This saves you time and reduces frustration and stress.
Organise paperwork with filing trays.
These can be neatly stacked in one corner of your desk. Use these trays for your current work. Any paperwork that isn't current should be filed away in a filing cabinet for future reference.
Resist the temptation to print.
It's easy to get into the habit of printing out emails and other pieces of work, but before you click on the print button, ask yourself if you really need a hard copy? Emails can be filed in separate folders on your computer for future reference. Try and cut down on the amount of paperwork you actually generate.
Is your desk big enough?
A larger desk will give you more space to accommodate your computer and its associated peripherals. But use this extra space wisely. Don't use the extra space as an excuse to have even more paperwork cluttering your desk.
Invest in storage systems.
If your office contains piles of papers or magazines on the floor, now is the time to invest in bookcases and cupboards. Put some time aside to go through all your paperwork and discard anything you don't need. The remaining material should then be filed away.
Use technology to help you declutter.
If you have a large amount of paperwork that you must keep, investigate scanning these pages into your computer as PDF's. You can then archive these documents and retrieve them at anytime.
Time Management
There are 86,400 seconds in each day, but are you making the most of this time running your business? If you can better manage the time you have, your working day will be more productive. Use the checklist below to help you develop better time management skills:
Prioritise your work.
One of the main reasons that managers get bogged down with running their businesses is that they give equal importance to every task they have to carry out. At the core of better time management is the ability to draw up a list of tasks and assign a priority.
Delegate to others.
If you have employees, handing off some of the key tasks that must be completed can gain valuable time. If you ensure your staff is briefed properly, delegation can be a very useful tool.
Minimise distractions.
Think about your working environment. It's important that you can focus on the work you have to do. If you work from home for instance, try and have a separate room as an office. You'll find your time is more productive.
Use the technology that is available.
Most office applications have time management features you can use. Draw up things to do lists, file emails by priority and create timesheets so you keep track of the work you have to do. Mobile devices such as PDAs can allow you to work on the move.
Manage your meetings.
Many small enterprises suffer from meeting fatigue. Developing your skills in this area will pay massive time dividends. Always have an agenda for a meeting. Ensure it starts and finishes on time, and ask yourself if you really need yet another meeting as they can be a drain on your available time.
Don't procrastinate.
It's very easy to become sidetracked in today's media rich world. Try and minimise the distractions in your working environment that could reduce your concentration and therefore your productivity.
YOUR SMALL BUSINESS IS FOR SALE.
This website is for sale [more info].
You might also like...