Payment Systems for Your E-commerce Business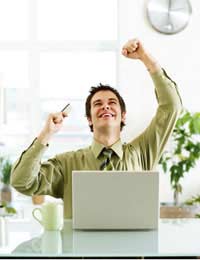 Shopping online has now become as commonplace as walking into a store in your high street. Every business today needs a presence on the Internet. Many suppliers of e-commerce solutions include trolley and payment systems that integrate into their platforms. It's imperative that your e-commerce site has payment and checkout systems that work flawlessly. Whether you are building a website for the first time, or updating an existing site, you are now spoilt for choice with the systems you have to choose from.
Payment Systems
The customers that will visit your e-commerce website will want to have as many payment options as possible open to them. Today, you can offer all of the payment options that high street stores extend to their customers such as credit cards, but online you have a number of other options as well.
Electronic payments can now be made instantly with a number of systems that have become very popular. One of the most successful is PayPal. Anyone with a valid email address can send your business money through the PayPal system that became popular via its close links to the online auction website eBay. Setting up an account with PayPal is fast and easy as is modifying your website to accept payments from customers that have PayPal accounts.
Most of your customers however will want to pay for the goods and services they have bought from your website with a standard credit card. Your business's bank may be able to offer you a credit card facility (Merchant Account) to process credit card orders from your website, but these services tend to be expensive. You're much better off using one of the dedicated online credit payment services that have appeared as e-commerce has become more popular. The two leading services are WorldPay and Protx. You can see a list of the main payment processing services below:
PayPal
WorldPay
Protx
NetBanx
NoChex
BT Click&Buy
Shopping Carts
If you have an existing website that you want to convert to an e-commerce channel for your business you need to add a shopping cart. These are closely linked to the payment system that you choose. Often, a supplier of these services will also offer payment options as an integrated platform. Look closely at the features and specifications of these systems to ensure they meet your requirements. Some of the leading shopping cart systems are below:
XCart
Zen Cart
ClickCartPro
Payment Systems Checklist
The consumers that now use the Internet regularly to buy goods and services have come to expect a high level of reliability when using the checkout and payment systems of online retailers. When you are buying payment system applications bear these points in mind:
Check with your ISPThe Internet Service Provider (ISP) that hosts your website is an important component of your online store. Make sure they can host the checkout system you want to use. If not, it's time for a move.
WFeatures listNot all payment systems are made the same. Draw up a list of the basic features you want the shopping cart and payment system to have before you begin your research. Try and see the system working before you buy.
Website designIf you're buying a system to bolt onto your existing website, talk to your site's designers as they may have to make some changes to your site's code before you can implement your payment or shopping cart system.
The small printPayment systems are not free. You will be charged a fee for using the system you have chosen, but check what these fees are. Look closely at your website's traffic as fees can easily run up a high bill.
Shopping dataEvery time someone buys something from your online store that is useful marketing data. Your payment and checkout system should be able to generate reports that you can analyze over time to plan the development of your website.
Technical supportEven the most robust systems sometimes fail so check what kind of technical support you will get with the systems you are thinking of buying. Don't forget, if you trolley or payment system is down, your customers can't buy anything from your business, so technical support when you need it is very important indeed.
You might also like...