Market Research for Your Business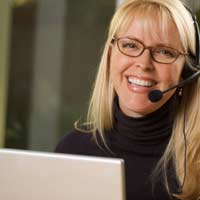 To ensure that your business is profitable over the long term it's essential that you have a market research strategy. Market research will keep you informed about how your sector is changing and also give you an insight into your existing and future customers needs. You can download a beginner's guide to market research from the Market Research Society website.
Market research can be carried out by using a wide-range of resources that includes:
The Internet
Search engines can be used to locate specific market information.
Directories
Published information is available at your local library.
Government Statistics
Many of the departments within government produce a range of statistics that can be used to develop a picture of your market sector, or customer base.
Market Research Services
If you need very specific market research carried out, you can hire a market research company to gather the data for you.
Prospecting Tools
These are specialised databases that can give you a detailed picture of a market sector.
Market knowledge
A better understanding of the sector that your business operates within is information you can use to make your business more competitive. You may think that you know the market that your business operates in well, but take a step back and ask yourself if you can see any trends in your market. Do you know what your market sector will look like in five years time? If you can't answer these questions it's time to do some research into your market sector. Researching your market sector will tell you:
How well - or not - your business is currently performing in your market.
Which businesses are your major competitors.
What trends in your market sector that could impact your business's profitability.
How the profile of the customers in your market sector has changed.
If you intend to expand your business into new market - perhaps overseas, its imperative that you research these markets thoroughly before committing any significant resources. Detailed country profiles can be read on the UK Trade and Investment website [www.uktradeinvest.gov.uk] that can help you develop a detailed marketing plan.
Customer Profile
The more you know about your customers the better your business can serve them. Profiling your customers will tell you what they like and don't like about your business and its products or services. Customer profiling can also tell you if your customers are changing. Over time a business's core customer base can radically alter. Age, gender, location and attitudes can all change. If your business is to survive over the long term, you may need to radically change your business's products or services. You can profile your customers by using a number of techniques including:
Online Questionnaires
Your website can be an easy way of doing quick and simple customer profiling. Place a question on your website and invite your customers to choose from a multiple choice of responses. These can be easily analysed to give you valuable insights into your customers.
Email Competitions
If you need to do more detailed customer profiling you can use email questionnaires. They can be more detailed, but try and offer your customers an incentive to fill in your form. Competitions are a great way of engaging with your customers who will be more willing to give you the information you want.
Direct Mail
Again, this form of customer profiling relies on your customers sending their forms back. Attach an incentive to win a prize perhaps give your customers a reason to respond.
Telephone Canvassing
This type of customer profiling has gained somewhat of a bad reputation over the last few years, when in reality it can be highly effective if handled properly. If you are going to call your existing customers handle this carefully as you don't want to damage your relationship with them. If you're calling potential new customers, it may be beneficial to hire a specialised marketing company to do this for you.
Tradeshows
If your business operates in a highly specialised market, using tradeshows and exhibitions for customer profiling can be highly effective. Simply having a small stand and offering delegates the chance to win a prize if they complete a short questionnaire can give you highly targeted results you can use to develop your business's goods or services.
Performing marketing research at regular intervals should be commonplace in your business. The more you know about your business sector and the profile of your current and potential customers the better informed you'll be, which in turn will enable you to operate your business more profitably.
You might also like...